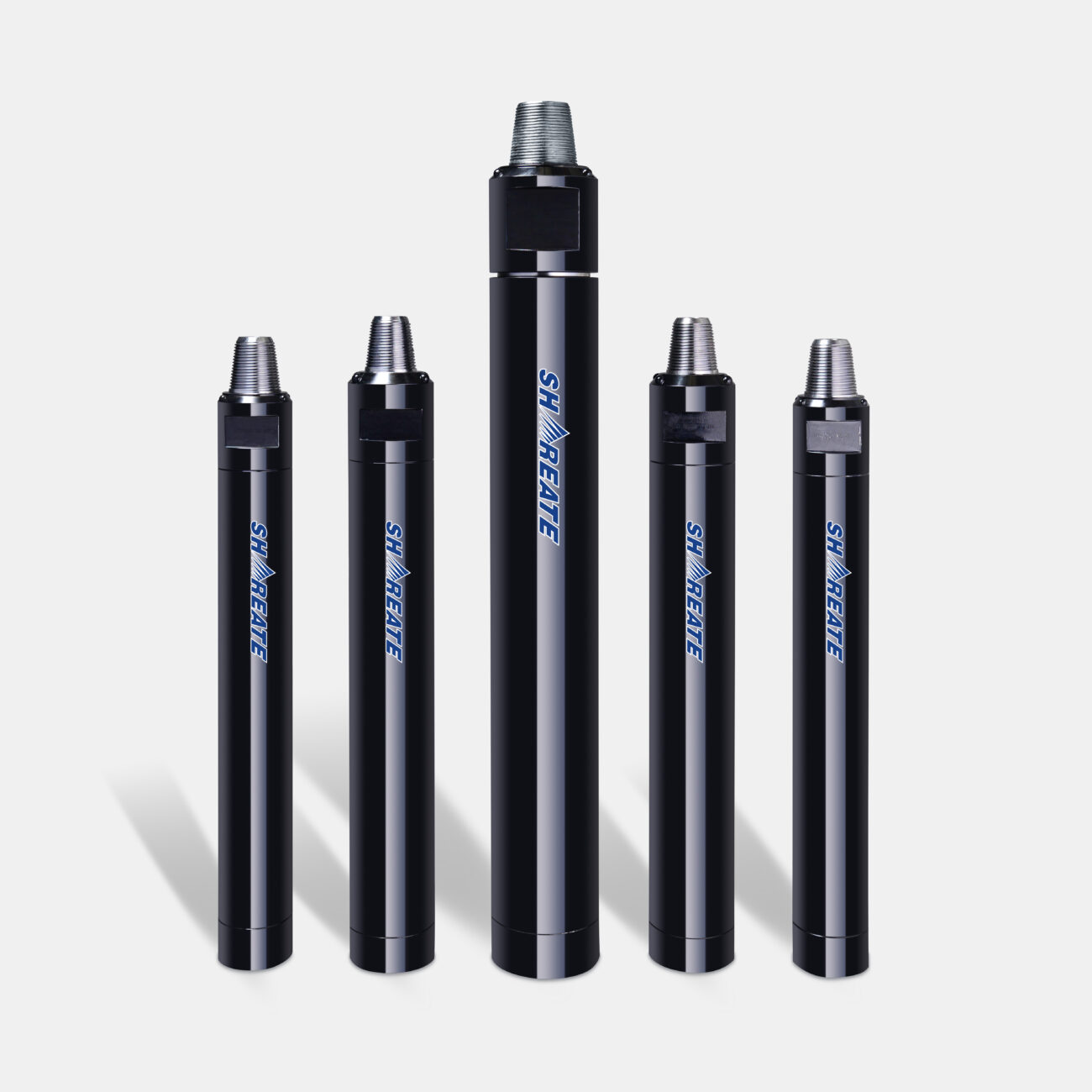 DTH (Down The Hole) Hammer is a rock drilling tool which generates impacts at the bottom of the hole during the drilling process. The air passes through the drill pipe and enters the Hammer, pushing the piston to impact the DTH bit directly to drill. The air is then discharged from the DTH bit to bail the rock cuttings from the bottom of the hole.
Shareate offers a range of DTH hammers and bits intended for drill and blast production mining, water well drilling and geotechnical construction projects. Powerful and efficient hammers, coupled with Shareate's proprietary carbide insert technology ensure a high rate of penetration and the longest bit life is achieved in even the toughest of formations.
Single Cylinder Hammer
Designed without foot valve or inner cylinder
Use DTH Bit without foot valve which eliminate time lost caused by the breakage or damage of the foot valve from thermal expansion or contraction.
Optimized design structure to achieve lower energy loss, high impact frequency, and improved efficiency.
Simple structure improves product reliability and maintenance simplicity.
Made from high-quality heat-treated alloy steel, with a long service life.
Single Cylinder Hammer:QL50, QL60, QL80
Designed to pair with bit without foot valve
Suitable for surface mining, quarry blasting and waterwell drilling.
Work stably under high wind pressure conditions
Easy disassemble and maintenance.
Dual Cylinder Hammer
High drilling efficiency and low energy consumption
Higher operating frequency brings higher drilling efficiency.
New valve structure brings higher efficiency of energy.
Made from high-quality heat-treated alloy steel, with a long service life.
Customized DTH Hammers
Customization for your needs
Different surface treatments meet different wear requirements.
Different hardfacing processes to meet different work conditions.
Work with customers on new products.
Bit Face Selection
Shareate offers 4 types of bit faces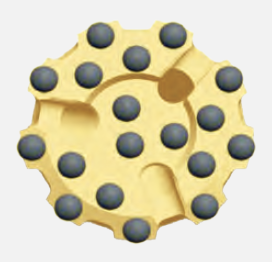 Drop Centre Face
The drop centre face design is best suited to the soft-medium hard formation, and formation with broken layers. The drop centre bits have good penetration rate, and low hole deviation.
Flat Face
The flat face bits are general-purpose bit suitable for drilling extremely hard and abrasive rocks formation with high air pressure. Flat face bits have good penetration rates and good erosion patterns on bit body.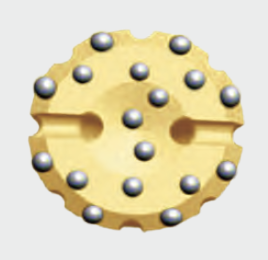 Concave Face
Suitable for most rock formations, especially in medium-hard and homogeneous rock formations which have the best effect. The face feature help to reduce deviation of boreholes and allows good cutting flushing on bit face.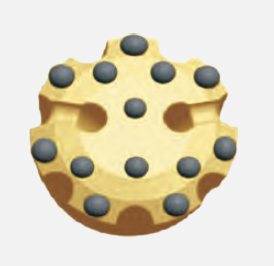 Convex Face
The convex face is suitable for drilling soft-medium hard rock formations under low-medium air pressure. It is designed for the fast penetration rate in soft-medium ground formation with a good wear profile, but it has less control over hole deviation.