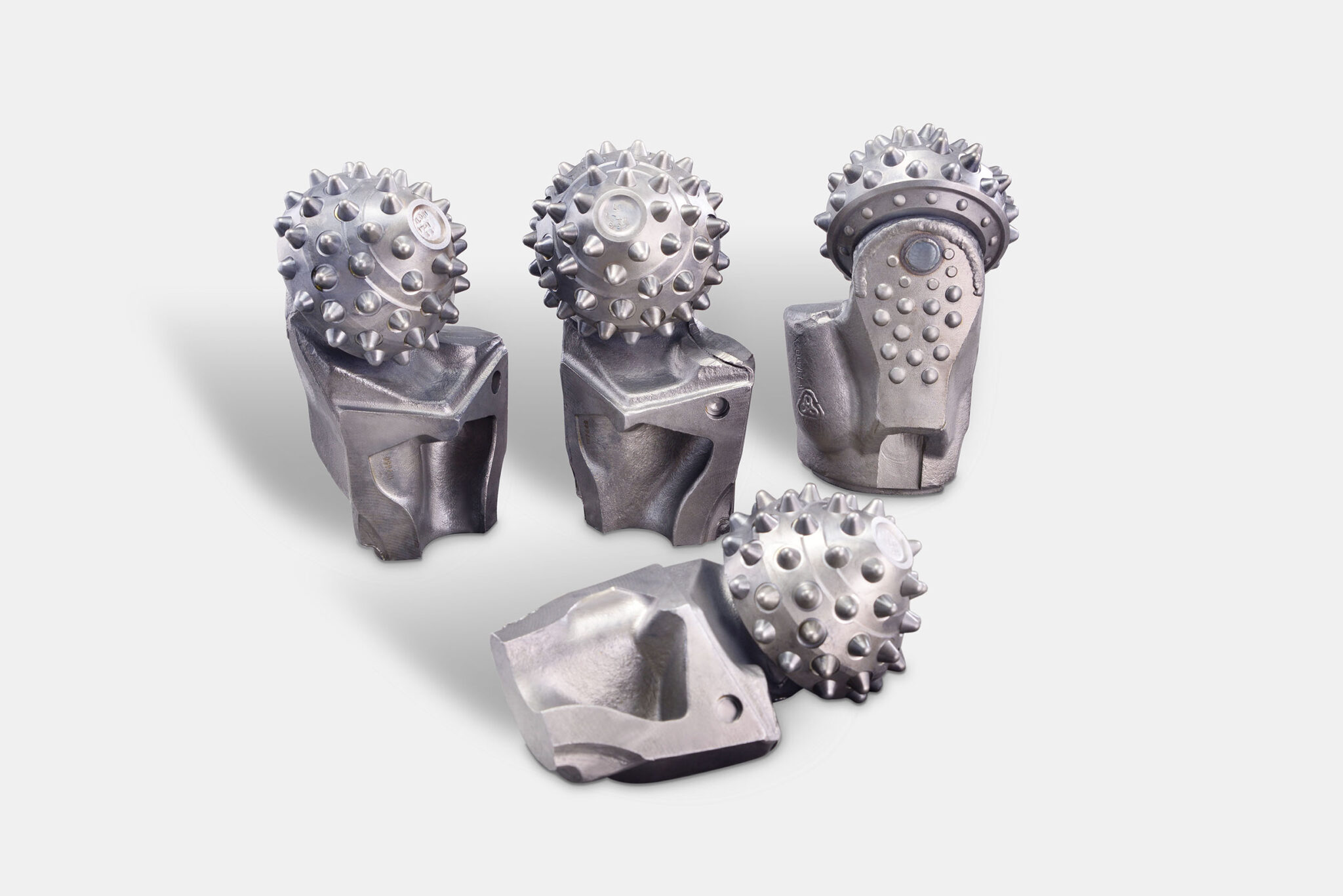 The single roller bit is used as an accessory, which is installed on the barrel drill alternately. It is mainly used in the pile foundation construction of municipal bridges and buildings, and is mostly used in coastal areas. The rock-breaking principle of the rotary barrel drill is to form a broken ring by alternating inner and outer roller bit, then break rocks through extrusion, shearing and impact. Finally, break the rock core in the middle of the barrel bit by oscillating the barrel bit, and form the holes required for the construction after the rock core is taken out
The O-shaped rubber lip is used to seal the large-diameter bearing structure, which improves the bearing capacity and effectively improves the service life of the drill bit bearing
Large-diameter cones and U-shaped bottom hole cutting mode improve cutting efficiency and the stability of the bottom hole operation of the drill bit
It can meet the needs of 120mm in width
| | | | | | | | | | | |
| --- | --- | --- | --- | --- | --- | --- | --- | --- | --- | --- |
| Barrel diameter(m) | 0.6 | 0.8 | 1 | 1.2 | 1.5 | 1.8 | 2 | 2.2 | 2.5 | 2.8 |
| No. of the bit | 4 | 6 | 8 | 10 | 12 | 14 | 16 | 18 | 20 | 22 |
Barrel bit's pull down: 20~30t (Independent maximum pressure is 5~7t per unit.)
Formation

Pull down

 
 

Medium - Hard

(50-100Mpa)

20-30t

Hole diameter

(m)

Rotation speed

(RPM)

 
 

0.8-1.5

12-16

 
 

1.5-2

10-12

 
 

2 -2.5

6-10

Hard

(80-150Mpa)

20-35t

2.5-2.8

3-6

 
 

0.8-1.5

10-12

 
 

1.5-2

8-10

 
 

2 -2.5

5-8

 
 

2.5-2.8

2-5
Installations & Parameters
Welding method: mixed gas-shielded welding
Welding wire: ER50-60
Welding wire diameter: Φ1.2mm
Welding current: 280~340A
Voltage: 25~35V
Protective gas: 80%Ar+20%CO2
Gas flow: 15~20L/min
According to different diameters, install the corresponding number of cones to ensure the maximum cutting outer diameter of the cones.
Cutting width 115≤L≤120mm.
The welding installation angle is controlled at 3°~5° (the lug back is away from the well wall).
The exposed height difference of the welding cone is controlled within 3mm.
Welding precautions: During the welding process, prevent the arc from burning the roller bits or carbide inserts. Take cooling measures for the roller bits (compressed air cooling, water cooling or wrapping the rollers with wet towel for cooling, to ensure that the roller bearing temperature does not exceed 100ºC).