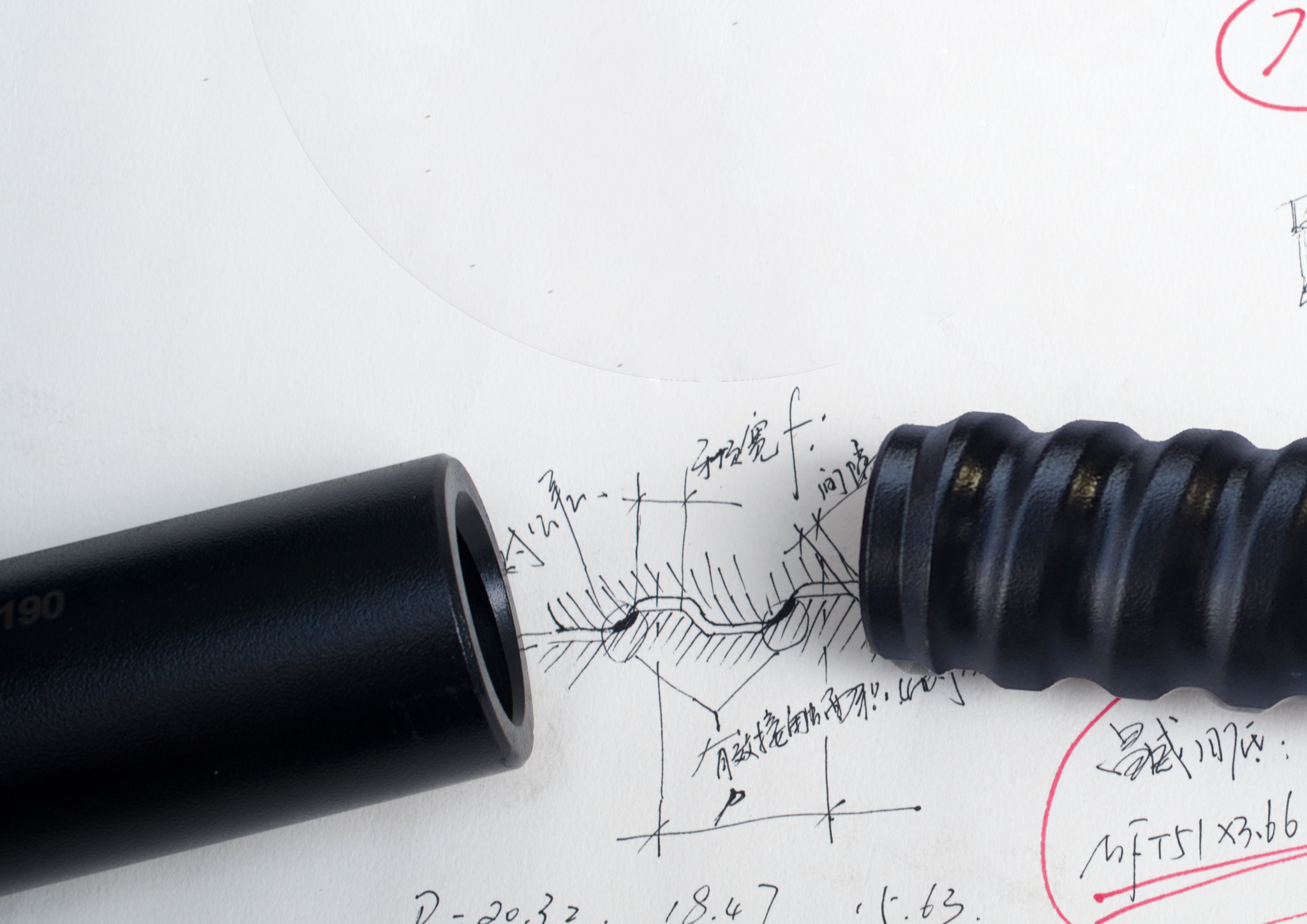 Scientific and standard thread pitch design is the basis of drill tools high quality thread connection, strict control of precision thread processing is the only way to guarantee the excellent performance of thread connection. Inaccurate thread connection with large or small gap will lead to high frequency vibration and shaking during drilling, causing high temperature and thread breakage. Special treatments are applied to the thread connection part, which enhance thread strength and improve wear resistance.

H22 x 108mm, H22 x 159mm and H25 x 108mm shanks to suit most applications.
H22/H25, 4°46', 6°, 7°,11° and 12° tapered rods, 610mm-8000mm length.
H22, Integral rods, 800mm-8000mm length, full range diameters.
H22, H25, 7°, 11° and 12° tapered bits.
32mm-45mm diameters.